Mini Xchange Program
Considering a new vehicle? Let our Upgrade Specialists help!
Have you been thinking about upgrading? Crown Mini of Richmond, a premier new and used car dealership, helps customers throughout Richmond trade in their old Mini and drive home in a newer model with the Mini Xchange Program. Keep scrolling to learn more and meet our Mini Upgrade Specialist, James Gardner!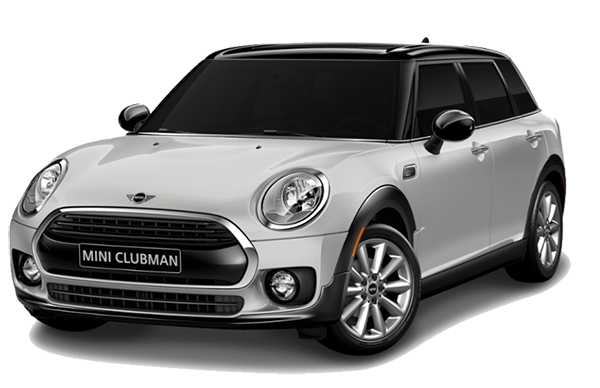 Upgrading has never been easier.
Have you been thinking of trading in your Mini? Has one of our great new vehicles caught your eye? What if we told you that current Mini owners have the potential to trade-up to a new model for a similar or lower monthly payment? Our Xchange Program specialists can help you get into a new vehicle with the latest safety features and technology, no matter your current equity position or trade value. Check out this video for more details!
Learn More
Mini Xchange Program Benefits
Below are just a few of the advantages to purchasing or leasing a new car through our Mini Upgrade Program.
Drive a new car with little to no miles on it.
Enjoy peace of mind with the
Mini warranty
: 36-month/36,000-mile limited vehicle coverage and 5-year/60,000-mile limited powertrain coverage.
The possibility of driving a newer vehicle at a comparable monthly payment.
Save money with improved fuel economy.*
Spend less on vehicle maintenance from wear and tear.
Experience the latest Mini features and technology.*
Drive confidently with improved safety equipment.*
Enjoy new state-of-the-art interior and exterior designs on a variety of models.*
*Items listed are generalizations and may differ based on vehicle model, year, etc. Please see specs for desired model to compare to your current vehicle.
Too good to be true? Here's why it works.
Skeptical? Here's an inside look at why the Mini Xchange Program benefits both parties - us and you. Through the program, we can offer our customers a practical upgrade opportunity with great benefits. In return, we receive a steady stream of quality used cars to supply our pre-owned and certified pre-owned inventory. Late-year trade-ins with low miles are some of our best sellers, and this program allows us to keep up with the high demand. By offering you a great upgrade deal on a new Mini, we get the used vehicles we need to serve our customers. It truly is a win-win!
Ready to get started? Let's go!
When you're ready to upgrade, we're here to help! You can get started by browsing our selection of New Mini vehicles online. You can also get a quick trade estimate by using our convenient online trade tool. This initial value will give you an idea of current vehicle's worth and your equity position. Keep in mind that this is just a preliminary value - we are often able to provide even more for your trade after an in-person appraisal at our dealership!
You can also get started with the Mini Xchange Program by contacting our Mini Xchange Specialist, James Gardner. He is available to help you through the upgrade process, including finding the Mini of your dreams and getting the most value for your trade. You can use the information below or the provided contact form to reach out to him directly.
JAMES GARDNER
Mini Xchange Specialist
E-Mail: jgardner@crownauto.com
MINI Exchange Appointment Signup
* Indicates a required field