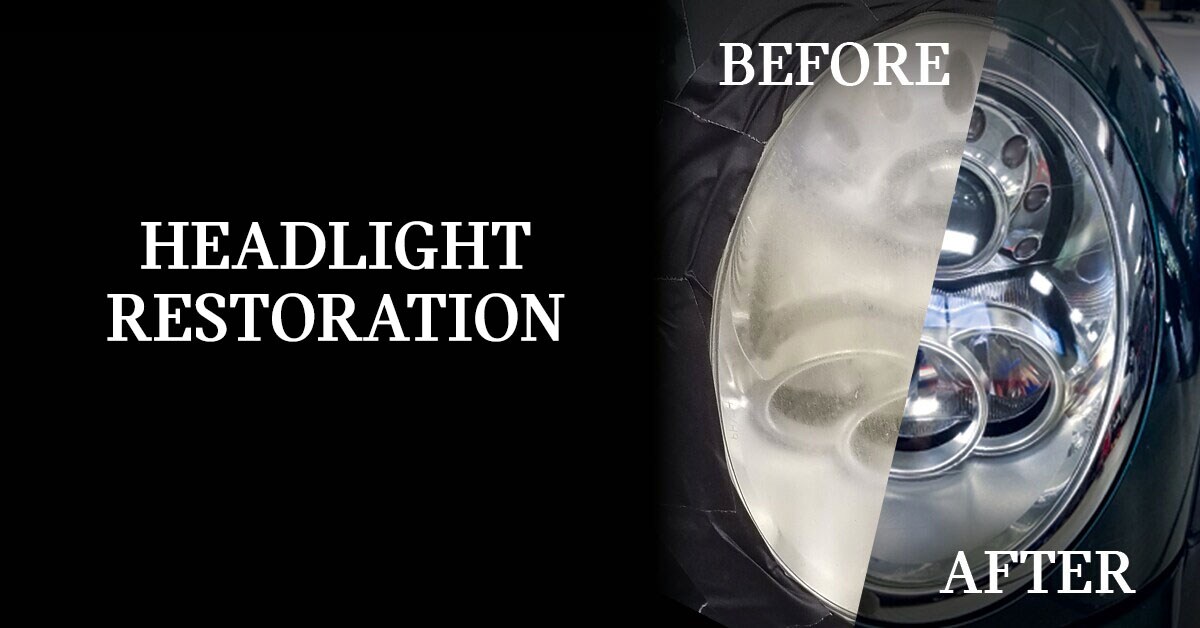 What is it?
Over time, your headlights can appear hazy or "cloudy," caused by the harsh ultra-violet rays of the sun. Headlight restoration is the affordable alternative to replacing these headlight lenses.  It can greatly help enhance appearance, improve driver safety, and prevent long-term damage and expenses to your car.  Your headlights can become hard to clean, and need professional help.  MINI offers professional headlight restoration to help restore the shine back into your headlights, adding that "brand-new" look back to your MINI.
Driver Safety
Fog, rain, snow, sleet.  It can appear out of nowhere, and if your vehicle isn't prepared with the proper lighting, there could be trouble.  Having safe headlights and strong visibility is crucial to driving in bad weather conditions, and can help protect you and your family.  Driving at night can also be affected by hazy headlights, reducing brightness by up to 70%!  Professional headlight restoration can effectively reduce hazardous conditions caused by your vehicle's headlights, and can help you see better than ever before on the roads.
Better Appearance
Professional headlight restoration from Crown MINI of Richmond helps restore not only the headlights, but also that "new" look to your MINI.  It turn heads from onlookers and brings back that fresh-off-the-lot condition.   It also helps if you are looking to trade in your MINI, adding value to your car's trade-in.
Cost Efficient
Labor and parts to replace headlight lenses is not even close to cheap.  In addition, finding a place to do this labor is not time-effective.  There are DIY kits to help you restore headlights, but that allows room for error when doing it without professional help.  Crown MINI can save time and money by restoring your headlights to new, and an added discount makes it that much better.  We are offering headlight restoration for $99.99, saving you $50 when you come in today.
We are now offering headlight restoration at $99.99, down from $149.99.